O

​n the work front, Rajinikanth will be seen in Annaatthe produced by Sun Pictures. It marks the third collaboration between Rajinikanth and Sun Pictures after Enthiran and Petta. Siruthai Siva will be directing the masala entertainer. Apart from Rajinikanth the film also stars Meena, Kushboo Sundar, Keerthy Suresh, and Nayanthara.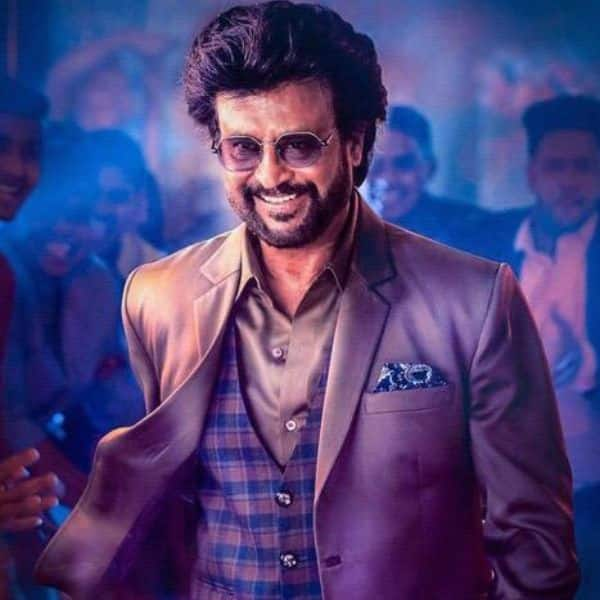 Rajinikanth made his acting debut with Tamil film Apoorva Raagangal in 1975 that was directed by K Balachander. Today marks Thalaivar's forty-fifth anniversary of his entry into the film industry. Fans started trending #45YearsOfRajinism and it looks like they are not ready to stop anytime soon. The actor also tweeted out thanking his fans and well-wishers from the industry for their support and their wishes.
"என்னுடைய திரையுலகப் பயணத்தின் நாற்பத்தைந்து ஆண்டுகள் நிறைவு பெறும் இந்நாளில், என்னை வாழ்த்திய நல் இதயங்களுக்கும், என்னை வாழ வைக்கும் தெய்வங்களான ரசிகப் பெருமக்களுக்கும், என்னுடைய இதயம் கனிந்த நன்றி.," Rajinikanth tweeted out which roughly translates to "On this day, which marks the forty – fifth anniversary of my theatrical journey, my heartfelt thanks go out to all the good hearts who greeted me and to the fan base of the gods who keep me alive." Have a dekko at his tweet here:
என்னுடைய திரையுலகப் பயணத்தின் நாற்பத்தைந்து ஆண்டுகள் நிறைவு பெறும் இந்நாளில், என்னை வாழ்த்திய நல் இதயங்களுக்கும், என்னை வாழ வைக்கும் தெய்வங்களான ரசிகப் பெருமக்களுக்கும், என்னுடைய இதயம் கனிந்த நன்றி. 🙏🏻#நீங்கள்_இல்லாமல்_நான்_இல்லை 🤘🏻

— Rajinikanth (@rajinikanth) August 9, 2020
Fans created posters and a common DP to mark the occasion as well. They began celebrating his journey in the industry. Rajinikanth is one of the most loved stars not just in the South but also across the globe. He has this charm and stylish onscreen presence that the fans are whistling and clapping throughout his film. In real life, Rajinikanth is a very simple and humble human being. There's a mass hysteria across the country every time his movie is about to release. Fans stand in long queues to get his movie tickets. And we bet had it not been for the lockdown due to the pandemic, fans would have celebrated it will full zest.
Have a look at the tweets of his fans here:
Picture speaks his stature 😍😍

From politicians to common man wants a click with him 🔥🔥🔥 pic.twitter.com/hU7ZUpUgOh

— vaishali (@vaisu_tweets) August 9, 2020
Rajini undertook a day-long fast in 2002 to protest the Government of Karnataka's decision to not release Kaveri River water into Tamil Nadu,donated ₹10 million (US$140,000) toward a plan to interlink Indian rivers. #45YearsOfRajinismCDP #Annaatthe #நீங்கள்_இல்லாமல்_நான்_இல்லை pic.twitter.com/Dn8iY7A2qY

— SeeniWatson (@swatson2018) August 9, 2020
One ☝️ More BIGGEST 🔥 SURPRISE 😱😱😱

😉😉😉

@rajinikanth #45YearsOfRajinismCDP
pic.twitter.com/umkHQGc1BA

— Rajasekar (@prsekar05) August 9, 2020
45 years of non-stop entertainment!

The biggest entertainer the industry has ever produced!

Superstar Rajinikanth 🔥🔥🔥#45YearsOfRajinismCDP #நீங்கள்_இல்லாமல்_நான்_இல்லை

@rajinikanth #Annaatthe pic.twitter.com/H89DobjrzX

— Parthiban (@parthispeaks) August 9, 2020
45 years of The Superstar! Very few people around the world are recognisable just by their contour – @rajinikanth sir is one of them. Here's to many more years of Superstardom! 🌟 #45YearsOfRAJINISM@karthiksubbaraj @anirudhofficial #Petta pic.twitter.com/MYhRf1yODc

— Thirunavukarasu (@DOP_Tirru) August 9, 2020
Hearty Wishes to One of the Biggest Entertainers Of Kollywood #Superstar @Rajinikanth Sir On Behalf Of #Thalapathy @actorvijay Fans for Completing a Mammoth 45 Yrs in Tamil Cinema! 🤗

Best Wishes for #Annaththe ..! #45YearsOfRajinismCDP #Master pic.twitter.com/YuW2zrYWsg

— Online Thalapathy Fans Club (@OTFC_Off) August 9, 2020
#45YearsOfRajinismCDP CDP Looks Massive & Super One ! Icon Of🤩 World Cinema ❤️Congratulations Dear Superstar @rajinikanth ❤️Sir For 45 Golden Years In Cinema … @RajiniFC @RajiniFanTrends 😍😍@30Darkenergy
Wishes From On Behalf THALA #AjithKumar Fans ! #Valimai️ pic.twitter.com/mtnlBQTFKt

— 👑THALA FANS CLUB DINDIGUL👑ᵛᵃˡᶤᵐᵃᶤ (@ThalaFCDindigul) August 9, 2020
5 decades is not a easy job to have this consistency in both movie success and boxoffice #45YearsOfRajinismCDP pic.twitter.com/qrgsrqbFan

— MΛŞƬΣⱤ νιиσ (@VinoTamizhanda) August 9, 2020